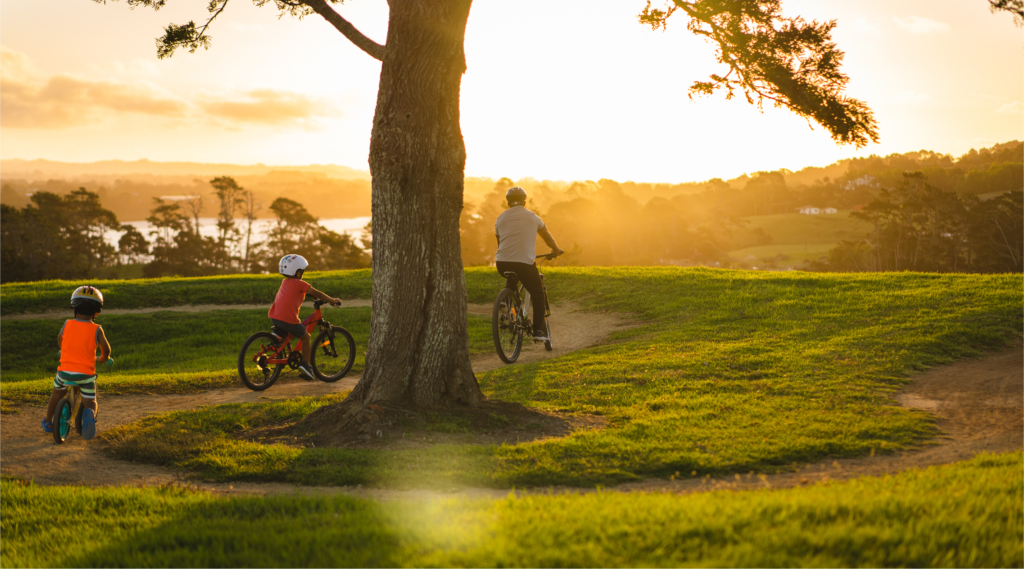 When ICNZ did some research a few years ago the consensus of the group was regardless of how an insurance company was to package policy information and insurance education, people still wouldn't be interested in reading it.  
Research out of Australia shows people have an apathy for reading their policies, spend too little time on it, and have an over-confidence in their understanding.
We understand that insurance policies are a long read with no immediate pay-off for your time.  If you're lucky throughout the course of your life and you don't suffer loss or damage to your property, then you won't call on your insurance.  However, it's an important part of your financial resilience to flatten the curve of any financial shock you suffer.
Insurance is not a 'set and forget' product.  You should be ensuring your insurance is fit-for-purpose not just at purchase time, but also at renewal each year.  You also have some obligations to tell your insurer the moment your circumstances change.  We will go through what those things are a bit later.
Benefits of doing an insurance health check
You know you have the right cover for your current circumstances
You're not paying too much or too little for your insurances
You've re-checked your insurance obligations to ensure your circumstances haven't changed
You've reminded yourself if there is anything you need to contact your insurer to tell them
You've set yourself up for no surprises at claims time because you understand your cover and your insurer has up-to-date information from you.
Here is a step by step guide to completing a health check:
1. Do I have the right protection?
Know what your risks are and how you are managing them. 
A risk is a possibility of something bad happening.  Ask yourself what is important to you, what could go wrong, what are the consequences and the likelihood, what are you already doing to reduce the risks, and where do you have a gap that insurance can help with?
b) Do I have the right type of policies?
While every person and their situation is different it is pretty common sense that you shouldn't drive a car without car insurance nor should you own a home without home and contents insurance, or rent a home without contents insurance.  Other types of policies on the market are travel (which some of us are looking forward to doing again!) business (for your assets, business interruption, liability, professional indemnity), cyber risks, pet, marine, health and life.   
c) Have I got the right level of cover?
There are many different policies on the market, and even within one insurance company they often have different levels of cover for say, contents insurance.  The different levels of cover (e.g. standard, premier etc) will have many differences but in general, if it is more expensive then that will mean there will be more coverage, including additional benefits or higher benefit limits as well as higher limits for specific types of terms, or less exclusions.  If insurance companies are covering more risks for you, then that means they need to charge a higher price.
Probably your biggest asset is your house and so it pays to regularly check you have the right level of cover.  ICNZ research has found that about half of kiwis don't understand that you should set your house sum insured at what it would take to rebuild.  Your sum insured should not be set at the market value, what you paid for it, nor your rateable value (the value set by your local council).   
Common reasons that people are under-insured are:
Not accounting for upgraded assets.  Over the years as you build your wealth, you purchase better quality items but often don't think to change your insurance accordingly.  Many insurance companies have contents calculators on their websites where you can do a check.
You have more assets than when first purchasing insurance.  Often at renewal time, insurance companies will add a bit on to your sum insured but this is an average and doesn't take into account what you may have purchased over the years.  It is surprising how much adds up.
You couldn't afford a comprehensive cover when you took out insurance.  Some people purchase insurance at a time in their life when they need to take the cheaper cover and over the years their financial situation has changed but they have not taken another look at the benefits of increased cover.  Sometimes the difference between standard and comprehensive cover can only be a few dollars a week so it pays to compare the levels of cover to see what is right for you based on your finances.
Building costs have increased.  Remember your sum insured should be set at what it would cost to rebuild, taking into account demolition, professional fees, and additional costs for hard to access properties.  For more guidance on setting your house's sum insured and how to calculate the area of your house have a look at the ICNZ guides on these topics.
d) Do I need the optional extras?
Many insurance policies have options to add on additional benefits.  Examples of extras are excess-free windscreen cover, or in some contents policies,  excess-free hearing aids.  Optional extras are very specific so you should check your Policy Schedule to see what you have already purchased and whether it is still relevant.  Your policy wording will provide details on the optional benefits if you want more information. Your insurance renewal could be a good time to check what extras you have and whether there is any you need to add or delete.
e) Do I have the right excess?
An excess is the amount you agree to pay if you make a claim. It your share of the risk and encourages people to look after their property and it also keeps insurance affordable.  Insurance companies will have standard excesses and in many cases you have the option to increase the excess, which will have the effect of reducing the premium.  You should weigh up how much financial loss you can weather.  For example, some people choose high excesses because they don't want to claim for smaller value items and would prefer to pay less in premiums so that they only have cover for bigger losses and damage.  Other people prefer to pay a bit more in premiums because a loss of a small item would be difficult to replace.  There is no right answer for choosing excesses.  For more detailed information on excesses, have a look at ICNZ's guide.  Understanding how insurance companies apply excesses is one of the most confusing topics for people.
2. How do I compare policies?
It would be nice and easy if on one page you could see all the insurance policies available and what the differences are to be able to quickly choose.  This would be possible for choosing a tin of baked beans or even a toaster but for a financial product that is complex and with very few standardised terms to compare, we do not believe it is possible to make a fully informed choice from a one-page summary.
In New Zealand, there are a number of insurance companies to choose from.  It may pay to talk to more than one insurer before you make a decision.  For general insurance (home, contents, motor, marine, business) all of the companies are on ICNZ's website.  If you want to use a broker you can find one on the IBANZ website.  For life and health insurance providers, check out the Financial Services Council website.  
b) Don't just buy on price
It is easy to call a few companies and get quotes but you need to ensure you are taking into account all the differences.  If you are interested to understand more about premiums and what influences the price you are charged, check out our guide on insurance pricing.
c) Do your research on benefits and terms
Your insurance agreement is made up of your Policy Schedule plus your Policy wording.
Your policy schedule will set out your policy number, the period of insurance, the type of cover you have purchased, who is insured, the sum insured, the excess, any terms and conditions, and any optional extras you have purchased.
Taking a contents insurance policy as an example, your policy wording should set out:
The types of events that they will cover (e.g. earthquake, flood)
The types of things that covered (e.g. personal items, furnishings)
The exclusions (e.g. rodent damage, gradual water damage)
Any conditions (e.g. private vs business use, away from home vs at home)
The limits (e.g. some items have dollar limits or age limits or event limits) 
Your responsibilities (e.g taking care of your property, being truthful, letting the company know when your circumstances change)
The settlement method (some items will be listed as replacement and some indemnity value).  
Replacement cover and indemnity cover can be confusing, so check out our guide on this topic.  The difference between the two can make quite a difference at claims time so it is really important when you are comparing policies to make sure you are comparing policies with the same sort of cover, but also choosing the type of cover that is right for your circumstances. 
All ICNZ members have high standards of service and have to comply with the Fair Insurance Code which means you will be treated honestly, fairly and with integrity.
We are lucky in New Zealand that insurance companies have to hold a lot in reserves to pay claims.  We have the strictest solvency standards for natural catastrophes, and all companies are backed by global reinsurance companies. New Zealand insurers are regulated by the Reserve Bank of New Zealand who ensures that insurers are licensed and have adequate solvency. Insurance Companies are all required to provide you with their credit ratings. 
You should also find out how the insurance companies interact with their customers, particularly if it's important for you to be able to speak directly to your insurer, for example. Some insurers will sell their products direct to customers, some might sell policies like home and contents through third parties like banks, and others might only sell their products via brokers. If you choose to have a broker, they will act as your agent to find the cover that is best for your and help you if you need to make a claim, and will take a commission for their work.
3. What do I need to tell my insurance company?
Insurance companies rely on the accuracy of the information you provide to them and expect you to provide full and accurate information and answer all questions honestly, correctly and completely.
When you take out insurance your insurance provider will ask you questions about your claims history and if you have had any claims declined or cover cancelled, any previous refusal of cover by another company, and any criminal convictions or bankruptcies.  
Insurance is not a 'set-and-forget' product.  You should provide that information when: 
you take out insurance,
you renew or change your policy,
if anything changes in between.  
Your insurance company will set out the things they want to know about in their policy and the renewal notices but below are some examples to give you an idea of the sort of things they might want to know.  As you will see the general theme is that your insurer will want to understand if the risk they are insuring has changed.
For motor insurance:
Have you had any driving offences or infringements (for example, speeding tickets)?  It is often easy to receive one during the year and forget you need to advise your insurance company?
Have you started using your vehicle for business purposes? 
Have you modified your car? For example, have you upgraded the exhaust or put tinted glass in the windows?
Have the drivers changed throughout the year?  If you have a named driver policy and you have different drivers, your insurance company will need to know who they are?
Even if you have an 'agreed value' policy, each year the insurance company will adjust this amount, and will assume you agree unless you get in contact so it is important you check the value and contact your insurer if you wish to discuss the insured amount?
For house and contents insurance:
Have you changed the use of your property e.g. you're now running your business from home or starting an Airbnb or decided to rent it out?
Have you got different people living with you – insurers want to know if you or anyone living at the property has a criminal conviction?
Are you planning going on holiday or leaving your home unoccupied for an extended period (each policy wording is different but usually it is 60 days or greater)?
Are you planning to do renovations – generally, insurers will want to know if the work will affect weathertightness or if it is structural?
If you have previously told your insurer that you have a burglar alarm, let them know if is no longer operational?
If you fail to disclose material information, under the Fair Insurance Code, ICNZ members will respond reasonably to information you did not disclose. However, if you don't tell them something that would've affected their decision to insure you (or the terms the offered cover on), they may refuse to pay all or part of your claim, or they may even cancel your insurance from the start date of your policy.
Non-disclosure can cause you a lot of problems at claims time so it is best to keep your insurer up to date.  It can also cause you problems obtaining insurance elsewhere when the insurer finds out and declines your claim or cancels your insurance.  Advising them of changes to your circumstances does not necessarily mean your terms will change or your premiums will increase.  Sometimes, it's just as simple as a phone call to let them know and they will note it on your file.
For more information on disclosure, check out our guide on what you need to tell your insurer.