The Future of Insurance in a Post-COVID World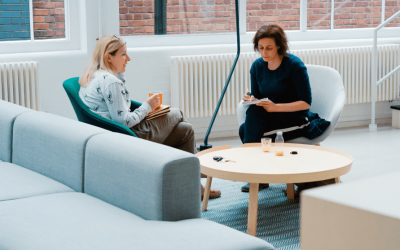 The Future of Insurance in a Post-COVID World
In its second webinar ICNZ will bring together international and local experts to discuss the economic effect of COVID-19 on the insurance industry.
ICNZ will be joined by Tony Gallagher, Regional CEO Asia Pacific, Guy Carpenter & Company LLC, Michael Vine, Director Financial Services Ratings Asia Pacific at S&P Global Ratings and Craig Lough, Principal Melville Jessup Weaver.
The session will offer a New Zealand and global view with our speakers discussing what finances, balance sheets and capital structures look like for the sector post-COVID, and its potential impact on the operating environment. They will also discuss how insurers will manage the mixture of falling premiums, larger claims and increased solvency requirements alongside negatively impacted investments; what ratings look like in the future; and the potential knock-on effect for the New Zealand reinsurance market.
2 CPD points (A certificate of attendance will be provided via email once you have completed watching the webinar. You can use this to obtain professional development points from the relevant organisations.)
Huw Evans became Director General of the ABI in February 2015, having joined the ABI in November 2008 as Operations Director. Huw represents the UK's world-leading insurance & long-term savings industry to ministers, parliamentarians, regulators and senior stakeholders. He has a strong personal interest in the Diversity & Inclusion agenda and is a 'He for She' mentor and supporter of the Women in Finance initiative.
Huw served as a special advisor to the Prime Minister, Tony Blair and the Home Secretary, David Blunkett between 2001-2006, before working for RBS as a senior manager in its Group Strategy function between 2006-8. He previously worked in politics and journalism having studied History at Lady Margaret Hall, Oxford. Huw is the Senior Independent Director (SID) on the board of Flood Re and is a non-executive director of TheCityUK. He also sits on the Executive Committee of Insurance Europe.
B. Bus, GMQ (AGSM) GAICD - Executive Board Member, Australian Prudential regulation Authority (APRA) and Executive of the International Association of Insurance Supervisors
Geoff Summerhayes is an Executive Board Member of APRA. His responsibilities include the oversight of the General, Life and Private Health Insurance sector.
He is a member of the Executive Committee of the International Association of Insurance Supervisors and Chair of its Audit and Risk Committee, and Chair of the Sustainable Insurance Forum, which was established under the UN Environment Program.
Mr Summerhayes was Chief Executive Officer of Suncorp Life from 2008 to 2015. Before joining Suncorp he held a number of senior roles at the National Australia Bank (NAB) in strategy, product and distribution. Prior to that he was CEO of Retail Investment at MLC and also held senior roles at Lend Lease. Mr Summerhayes was a director of the Financial Services Council and was co-chair of their Life Board Committee.
Chair in the Economics of Disasters and Climate Change at Victoria University of Wellington, New Zealand
Ilan is the Chair in the Economics of Disasters and Climate Change at Victoria University of Wellington, New Zealand; a role he has had since 2013. His research and teaching focus on the economic aspects of natural hazards, disasters, and climate change, and other related topics in environmental, development, and international economics.
He is also the founding Editor-in-Chief of Economics of Disasters and Climate Change, a journal published by SpringerNature. He previously worked at the University of Hawai'i, and has consulted for the World Bank, the Asian Development Bank, the Inter-American Development Bank, UNDRR, the International Monetary Fund, and ASEAN.